Description
With creativity and quick thinking, BioSkin's manufacturing team has shifted most of its production capacity to manufacturing much needed protective equipment for hospitals and the general public during this global pandemic. This fabric face covering is made from our hypoallergenic material which we normally use to produce orthopedic braces. These face masks are not medical-grade and therefore will not be taking away from the hospital supplies, but do function to slow the spread of germs while performing essential tasks outside your home. Get answers to commonly asked questions below.
What are your masks made with? 
Click here to watch an educational video about our masks.
Does the mask meet CDC guidelines?
The CDC guidelines specify the following;
Cloth face coverings should—
• Fit snugly but comfortably against the side of the face
• Be secured with ties or ear loops
• Include multiple layers of fabric
• Allow for breathing without restriction
• Be able to be laundered and machine dried without damage or change to shape
Click here to read the CDC guidelines. 
Our masks meet these criteria, with the exception that they are not technically made of multiple layers of fabric. The CDC suggests sewing two pieces of cotton fabric together when making a homemade mask. However, we are using a three-dimensional knit fabric with layers of polyester and lycra that is silky on one side and sueded on the other side. Learn more here.We typically use this fabric in the manufacture of orthopedic braces. We believe that it meets the general intent of the CDC guidelines for simple face coverings. 
What are the washing instructions?
Wash in warm water and air dry. 
Is it protective?
According to the CDC, simple face masks are intended to protect other people in case you are infected. They are not intended to provide protection to the wearer. Please maintain appropriate social distancing even while wearing a mask. 
Is it hot? 
The masks are comfortable and breathable. Like any mask they will be warm in hotter weather. If it is hot outside, wearing the mask while it's damp has a very pleasant, cooling effect.
Is it pleated?
The mask does not have pleats but does gather at the sides of the face on the ear loops. 
Are they disinfected? 
We are following best practices for having a clean facility, but we recommend washing your mask prior to wearing it. 
Can I return them?
If your mask is defective, we will replace it but we cannot accept returns on this product. 
Are there additional sizes?
At this time, the mask comes in one size only. 
Do they come in another color?
At this time, they only come in black.
How are they packaged?
Two masks come in a sealed plastic bag. 
Made from BioSkin's hypoallergenic materials for a good cause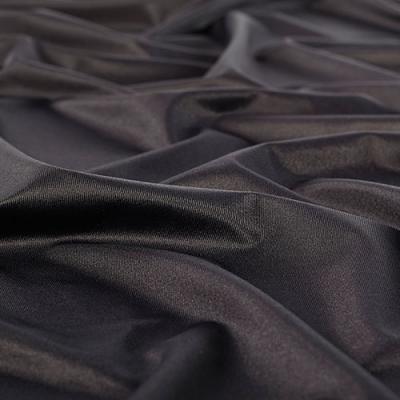 FUNCTIONAL & BREATHABLE
The fabric is soft, breathable, and functions to help absorb airborne pathogens expelled during exhalation.
Made from BioSkin's hypoallergenic fabric for a lightweight, comfortable fit.